Phone: 9981174567
Email: davsonadih@gmail.com

TATA DAV PUBLIC SCHOOL, SONADIH
टाटा डीएवी पब्लिक स्कूल, सोनाडीह
SCHOOL CODE -15253

TATA DAV PUBLIC SCHOOL, SONADIH
टाटा डीएवी पब्लिक स्कूल, सोनाडीह
SCHOOL CODE -15253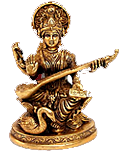 MORNING PRAYER (ASSEMBLY)
'Morning Assembly'

a. Gayatri Mantra
b. Prayer Song
c. Student's Pledge
d. News Headlines
e. Thought for the day
f. Student's Activity
g. Student's Speech and extempore
h. DAV Anthem
i. Word of the day
j. Teacher's Speech
k. National Anthem
l. DAV Sonadih Anthem


At the school we begin our day with 'Morning Assembly'. It is a perfect start to an action packed day. It gives a chance to the students to connect with each other and begin the day with a feeling of direction and unity. The complete school prays to Almighty to shower His blessings and show the right path to everyone.

Introduction of 10 minutes Physical Drill/ Aerobic Exercise in the morning assembly.